Recently, the 5th HUAWEI Developer Conference (hereinafter referred to as "HDC.Together 2023") was held at Songshan Lake, Dongguan. JOYNEXT was invited to attend the event and join forces with tech experts, industry leaders, and global developers in bearing witness to the new era of HarmonyOS, embarking on a new chapter of the HarmonyOS ecosystem. JOYNEXT was honored with the "HUAWEI HiCar Excellent Partner Award" in recognition of the profound technical exchanges and collaborative efforts on the HUAWEI HiCar platform.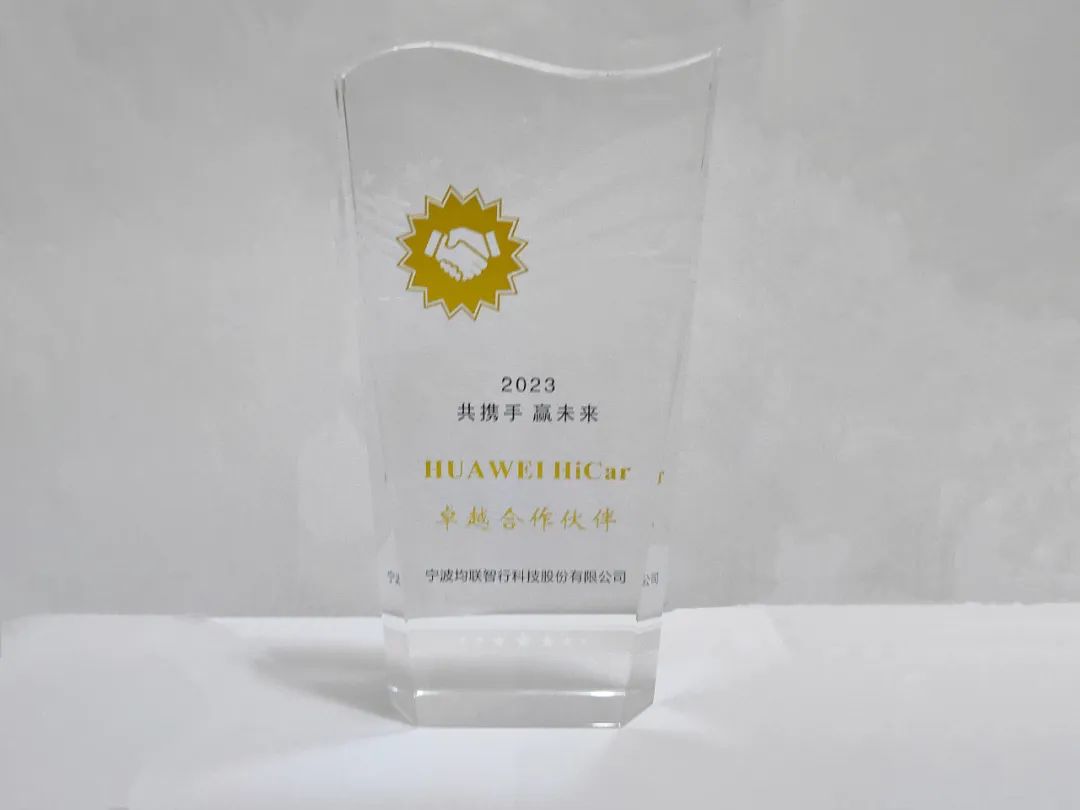 As HUAWEI's valued partner in intelligent cockpits, JOYNEXT's partnership with HUAWEI's Intelligent Automotive Solution Business Unit (IAS BU) formally commenced in 2021. With a key focus on the field of intelligent cockpit, JOYNEXT has delivered a new generation of intelligent cockpit solutions through active and extensive collaboration. A pivotal milestone was achieved in November of the last year when JOYNEXT engaged in extensive dialogues with HUAWEI Consumer Business Group, focusing on the cockpit and cockpit ecosystem domains. At the HDC.Together 2022, a comprehensive memorandum of cooperation was signed, with the aim to jointly craft a holistic product solution based on the smart mobility HUAWEI HiCar platform and enrich users' experiences with a diverse range of multi-scenario cockpit ecosystems.
As human-machine interaction and cockpit perception technologies continue to evolve and mature, the intelligent cockpit domain has entered a new phase characterized by multimodal interaction, multi-screen integration, and V2X. In the future, JOYNEXT will continue to leverage its technological advantages in the intelligent cockpit and smart connectivity domains, helping with HUAWEI's comprehensive smart mobility ecosystem solutions. Together, we will drive the advancement and evolution of cockpit intelligence technology.