Intelligent Cockpit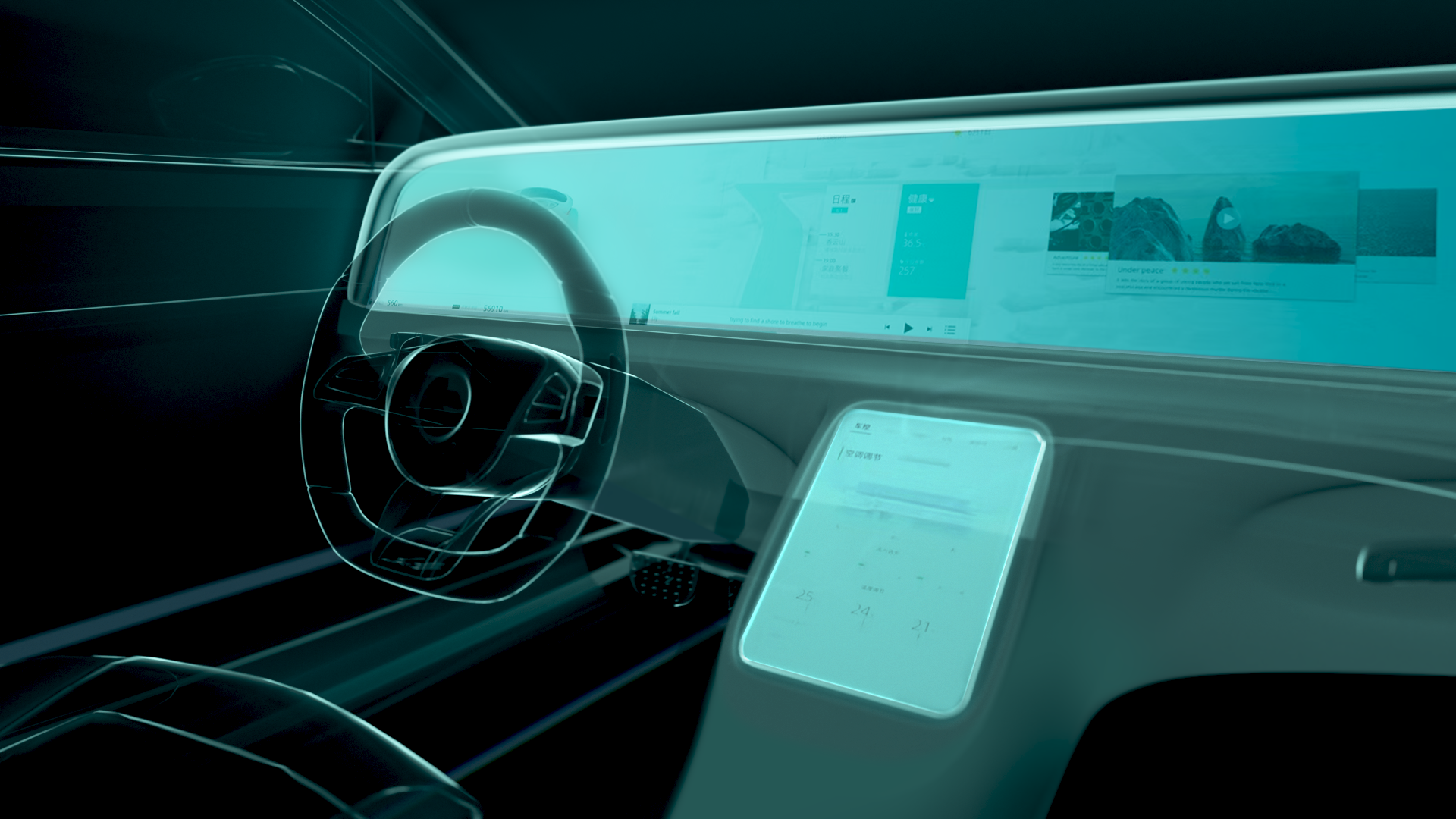 As a system-based solution supplier that has deeply engaged in the field of the intelligent cockpit for years, JOYNEXT is constantly committed to delivering a highly personalized mobility experience that is empathic, safe, and adaptable and creating a third space that provides differentiated value for end users.
Facing the era of the intelligent cockpit and autonomous driving domain fusion, JOYNEXT focuses on the R&D and innovation of integrated hardware and software solutions. We seek to improve the safety and performance of the vehicle and provide users with emotional accompaniment in all travel scenarios. The human-machine interaction experience is continuously improved through the multimodal interaction features, realizing the seamless connection between passengers, the vehicle, and the external environment.
To date, JOYNEXT has established long-term partnerships with many world-renowned automakers and offered intelligent cockpit products for over 10 million vehicles worldwide.

Cockpit Domain Controller
nGene Series: Personalized and Empathic Intelligent Cockpits Facing the Trend of Multi-Domain Fusion
JOYNEXT nGene series - cockpit domain controller products provide highly adaptive multimodal interaction solutions to meet users' personalized and empathic needs. Our custom development services for different generations of products are based on a variety of mainstream chip platforms and provide customers with highly integrated, reliable, and cost-effective solutions. While enhancing the safety and functional stability of the vehicle, our intelligent cockpit solutions gradually improve the level of intelligence and create personalized services to meet different market standards and user needs.
Product Features
Highly integrated cockpit domain controllers: support the integration of multiple ECUs, which reduces system complexity and costs
High-performance products: adapt to diverse SoC platforms and different system environments
A development platform decoupling hardware and software: support more software platforms and offers in-depth custom development for OEMs
Human-machine interaction experience: equip with the adaptive personalized AI model for the end-user feedback loop
ASIL-B functional safety: ensure product reliability and function stability

In-Vehicle Infotainment
IVI: The World's Leading Platform-Based Intelligent Cockpit Products
JOYNEXT In-Vehicle Infotainment (IVI) system features platform-based development, which has system integration and whole-lifetime product management capabilities, as well as market-proven quality and functional stability. JOYNEXT offers custom development services for the IVI product. This helps achieve multi-operating-system integration, inter-ecosystem compatibility, and multimedia function adaptation, among others, make the system safe, stable, and entertaining, and meet the local needs in global markets.
Product Features
Support multiple operating systems, including standalone OS system (Linux, Android), and dual OS system (Linux + Android, Linux + AliOS)
Support Hypervisor solution
Compatible with multiple ecosystems: Banma, TAI 3.0, HarmonyOS, Android, Tinnove and many other ecosystems
OTA upgrades: support FOTA and SOTA
High software scalability

Android Embedded Device
AED: Intelligent Cockpit Product for Rapid Mass Production
JOYNEXT Android Embedded Device (AED) features a compact design to reduce the size and weight, which is easy to install in limited cockpit space. This product is a rapid mass production solution of intelligent cockpit which has been proven by the market. Through decoupling of Android IVI system, this solution support OEM to extend the capability of incumbent IVI system, as well as provides whole-lifetime services and supports OTA upgrades of in-vehicle Android operating system.
Product Features
Embedded Android operating system: removable and configurable Android-enabled device with multiple connection possibilities, such as USB and Wi-Fi
A flexible configuration for the existing IVI system: provide improved user experience by maintaining ecosystem and security in a localized market
High-performance and optimized architecture: ensure optimal cooling performance through closed housing and fan-based air flow
Continuously improve user experience via system upgrades and iterations: support FOTA and SOTA