Smart Connectivity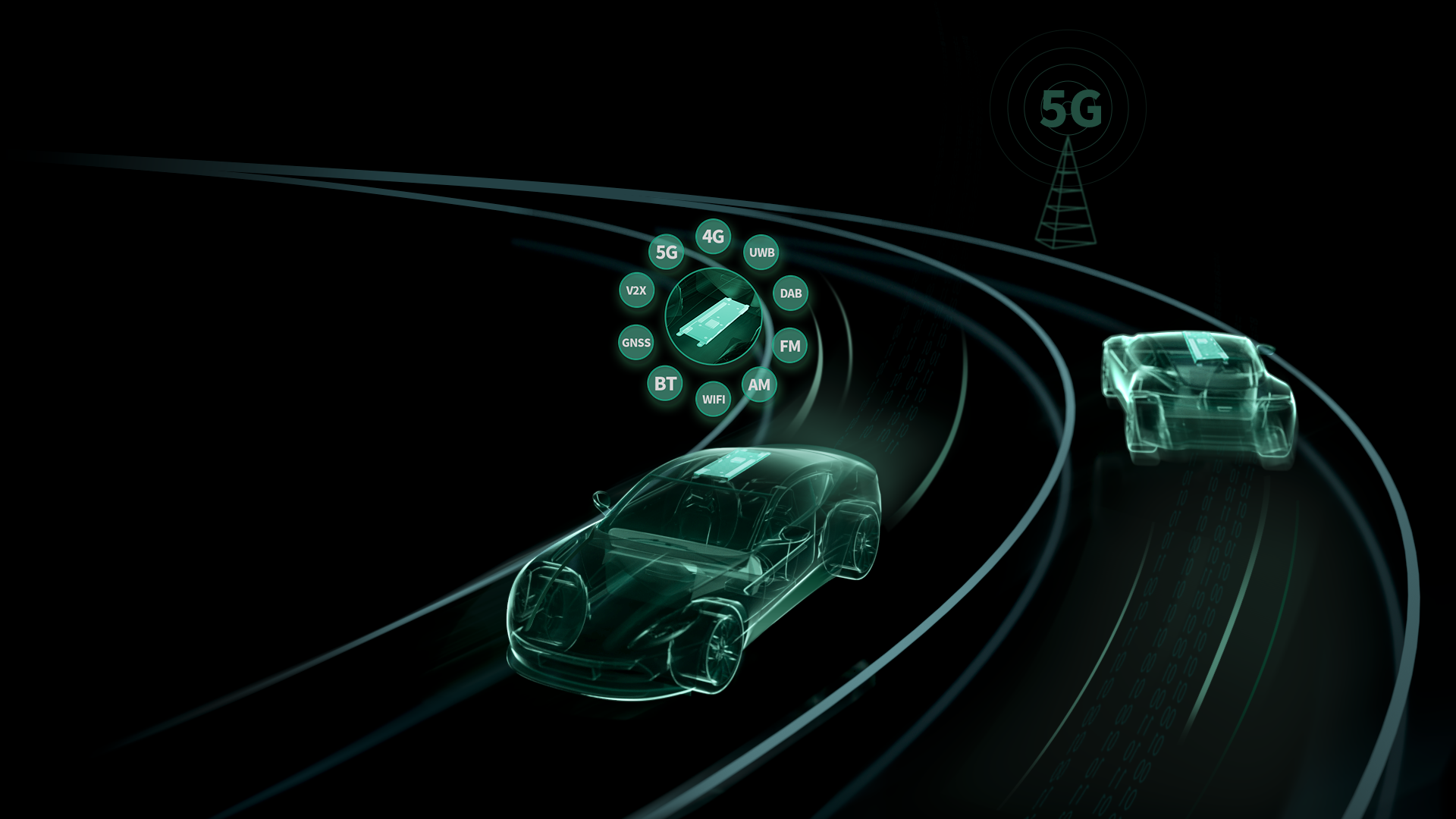 As an industry-leading provider of smart connectivity technology, JOYNEXT promotes escalating the safety and efficiency of smart mobility.
With the rapid development of autonomous driving, it is difficult for vehicles to complete driving decision-facing corner cases only through active detection components, and more multidimensional data are required as support. Therefore, as the collaborative environment perception technology, 5G+V2X plays an indispensable role in an autonomous vehicle. It extends the capabilities of intelligent vehicles to perceive the environment, making sure that accurate decisions and control are made. On top of that, it supports connectivity with vehicle-road collaboration to create a more intelligent transportation system.
As one of the market-leading mass producers of 5G+V2X technologies worldwide, JOYNEXT has maintained rapid market penetration and technology updates for 5G+V2X vehicle-road collaboration solutions in recent years, and our 5G+V2X technology has been applied in NIO, Human Horizons and other mainstream OEMs in the world.

5G+V2X Telematics Module
nVision Series​: Vehicle-Road Collaboration Empowers Safer and More Efficient Travel Experience
JOYNEXT nVision series - 5G+V2X solution integrates communication and network technologies to realize the collaboration between the 'vehicle' and all traffic participants. JOYNEXT is a global leader in the mass production of 5G+V2X technology, and fast product updates and global market validations are driving us constantly to improve our 5G+V2X technology. Our 5G+V2X solution meets the standards and requirements of main global markets such as China, Europe, and North America; and supports all Day1 and Day2 scenarios defined by CSAE and ETSI, as well as support upgrades via OTA.
Product Features
3 variants available: scalable design supports both standalone 5G, standalone V2X, and 5G + V2X variants
Adopt advanced 5G communication technologies: compliance with 3GPP R14, R15, R16 and R17 standards
In-house development of V2X stack & application
Scalable design to reduce hardware variation complexity with varied options (incl. digital key, HPP, wireless connections, radio, NTN and so on)
Customized smart connectivity services
Functional safety: support ASIL-B (D) level

5G+V2X Integrated Digital Smart Antenna Solution
nVisionA Series: High-Integrated and Cost-Effective Vehicle-Road Collaboration Solution
The maturing 5G technology makes the integration of RF, antenna and digital signal processing a trend for the industry. JOYNEXT nVisionA series - 5G+V2X integrated digital smart antenna solution is able to effectively eliminate the loss caused by analog signal transmission in the cable and further improve communication performance and antenna efficiency
Product Features
2 variants available: shark-fin type and flat-box type
Improved communication performance: integration of RF, antenna and digital signal processing helps eliminate the loss caused by analog signal transmission in the cable
Flexible integration options: customized integration of more than 10 kinds of vehicle services, including Telematics, 5G, V2X, and centimeter-level high-precision positioning
Save the cost of wiring harness installation and management, meeting the needs of flexible deployment in the vehicle
Innovative structure design: overcome the high temperature, waterproof and electromagnetic interference problems caused by integration, ensuring normal communication under extreme conditions

V2X Solution for VRU (Vulnerable Road User)
V2X for VRU: Safe Traffic Flow even for All Road Users
Driven by user needs, JOYNEXT is committed to working on forward-looking smart connectivity solutions for all road users. The popularity of two-wheelers such as motorcycles, bicycles and e-bikes is growing steadily. Therefore, it is high time for a revolutionary solution to ensure the protection of vulnerable road users, such as cyclists or pedestrians.
Product Features
V2X App for Mobile Devices (Smartphone, Gadgets, Wearables)

JOYNEXT Cloud Service (V2N Service, incl. collision detection)

V2X setup as additional sensor to enable automated and autonomous driving

AI engine to identify road user's driving mode