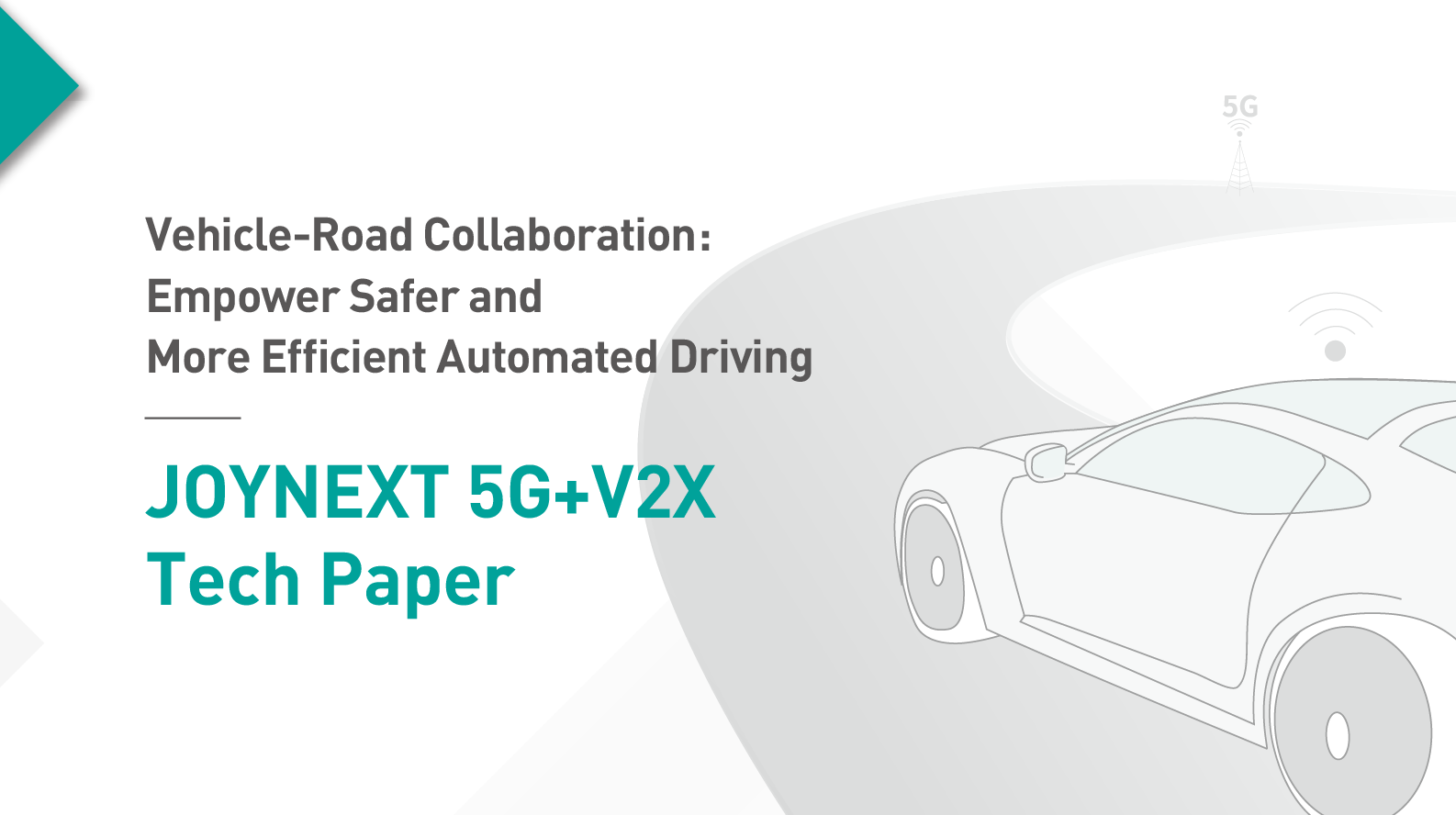 With the rapid development of autonomous driving, it is difficult for vehicles to complete driving decision-facing corner cases only through active detection components, and more multidimensional data are required as support. Therefore, as the collaborative environment perception technology, 5G+V2X plays an indispensable role in an autonomous vehicle. It extends the capabilities of intelligent vehicles to perceive the environment, making sure that accurate decisions and control are made. On top of that, it supports connectivity with vehicle-road collaboration to create a more intelligent transportation system.
JOYNEXT is one of the first mass producers of 5G+C-V2X technologies worldwide. Early in 2015, we first established a presence in this field. Up to now, the fourth generation of products has been upgraded. Fast product updates and global market validations are driving us constantly to improve our 5G+V2X technology. So far, our 5G+V2X solution has been well-recognized by a growing number of OEMs, which has been applied to millions of vehicles all around the world.
In this 5G+V2X tech paper, you could find out the market trends and value of V2X technology, product roadmap, technical details, and customer cases of JOYNEXT solution.
Click the following button "Download" to find the full text.