JOYNEXT Received Automotive Cybersecurity Process Certification Granted by TÜV SÜD
Ningbo
,
China
,
07/July/2023
On June 29, JOYNEXT received a certificate granted by TÜV SÜD, a third-party testing and certification organization, for compliance with ISO/SAE 21434 Automotive Cybersecurity Process.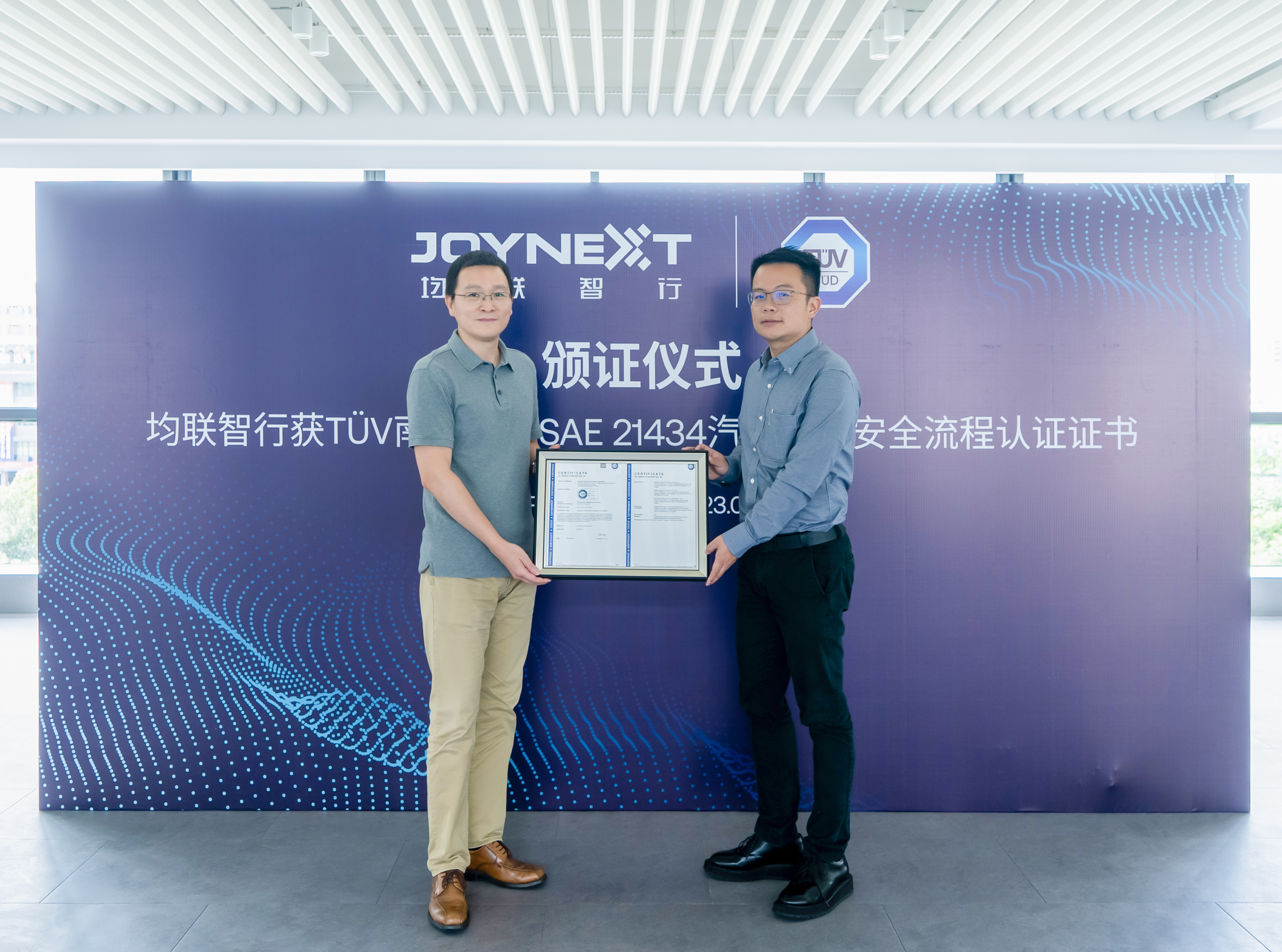 [Certificate Awarding Ceremony]
As the very first ISO standard for automotive cybersecurity, ISO/SAE 21434 applies to OEMs and suppliers at all levels and aims to provide key standards for whole-lifetime automotive cybersecurity and a high-standard safety guarantee for road traffic participants. In recent years, JOYNEXT has gained rich experience in product R&D and innovation, connectivity, and automotive cybersecurity and held a leading position in in-vehicle navigation and infotainment systems and 5G+C-V2X. The certificate granted by TÜV SÜD has fully proven that JOYNEXT meets the engineering requirements for cybersecurity risk management specified in ISO/SAE 21434 in all stages of the vehicle lifetime, marking that JOYNEXT has laid a solid foundation in cybersecurity governance and support for intelligent products.
With more opportunities springing up for the rapid development of smart connectivity, the cybersecurity risks behind automotive intelligence and connectivity have become a common concern of the upstream and downstream of the industry. In such context, JOYNEXT will continue to uphold high standards, attach great importance to automotive cybersecurity, and embrace functional security challenges brought by domain fusion to build a sound automotive cybersecurity system and governance structure and provide users with intelligent and safe mobility and the industry with open, secure and professional product solutions.