NINGBO, August 15, 2022 —— Recently, KPMG China released the "China's Leading Autotech 50 Fifth Edition". JOYNEXT, by virtue of its years of experience in intelligent cockpit, smart connectivity, autonomous driving and SaaS/SaaP as well as its technical advantages, has been successfully included into the KPMG China's Leading Autotech 50.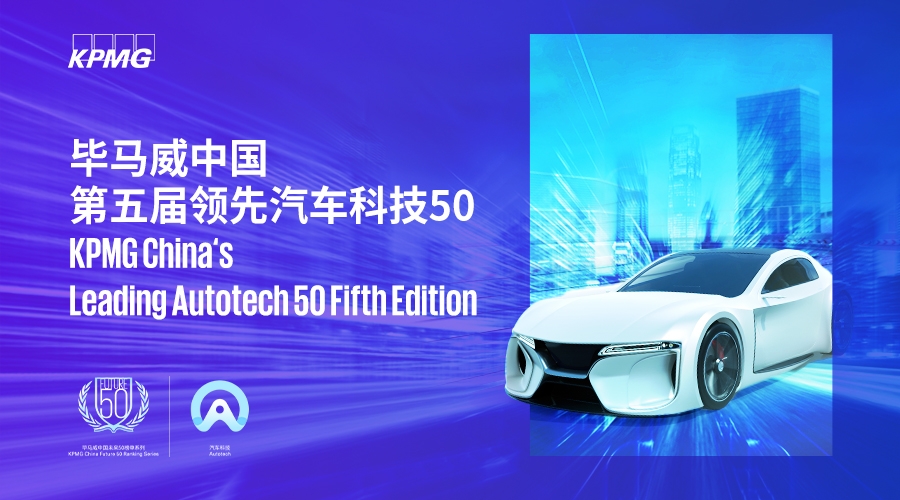 KPMG China selected 50 leading companies and 50 emerging companies with excellent performance, vitality and potential based on 6 core dimensions, namely innovation in technology and business models, market recognition and market segment potential, transformation and empowerment to traditional auto industry, valuation and capital market recognition, financial health and growth level, and team competence and innovation mechanism.
Our presence as an automotive supplier has grown over the past two decades. We began providing in-vehicle infotainment system to Volkswagen in 1997, and today, our system is offered in more than 12 million vehicles under three major Volkswagen brands. What's more, we are more than ready for the upcoming multi-domain fusion, based on our extensive experience as a supplier of cockpit domain control unit, and we have expanded further into autonomous driving domain and software products.
Based on our keen insight into auto industry and constant exploration and innovation in products, strive to develop 5G+C-V2X technology that holds a core position in ICV. Back in 2015, we began to implement DSRC roadmap for V2X in Europe, following with C-V2X roadmap in China, with a focus on the fluent switching between traditional driving and autonomous driving, and the aim to guarantee real-time synchronization and precise connectivity. Now, we are one of the first auto supplier that has used 5G+C-V2X technologies in mass-production the world, and we will secure more platform orders from top global OEMs.
Technology and talents come first for a tech company like us, and so we care about the sustainability of both. Every year, we spend approximately 10% of revenue on R&D for continuous iteration and upgrade of our products and technologies. Professionals are also one of our priorities. A new talent development center, employee caring program and culture integration projects are launched this year, allowing our global employees to embrace greater growth.
As the global auto ecosystem is making unceasing progress, technology is constantly integrating with auto development. JOYNEXT has been committed to next technologies shape mobility for generations and providing solutions that enable agility and adaptability to the global market.