DRESDEN, July 15, 2022 —— Summer, sun, and a great team. Friday afternoon, July 15, 2022, we celebrated our annual summer party at Citybeach Dresden. "I am pleased that so many of you have come today and I would like to take this opportunity to thank you for the successful cooperation, your tireless commitment and the trust you have placed in us" said Mr. Mitrakis during the opening speech of the summer party.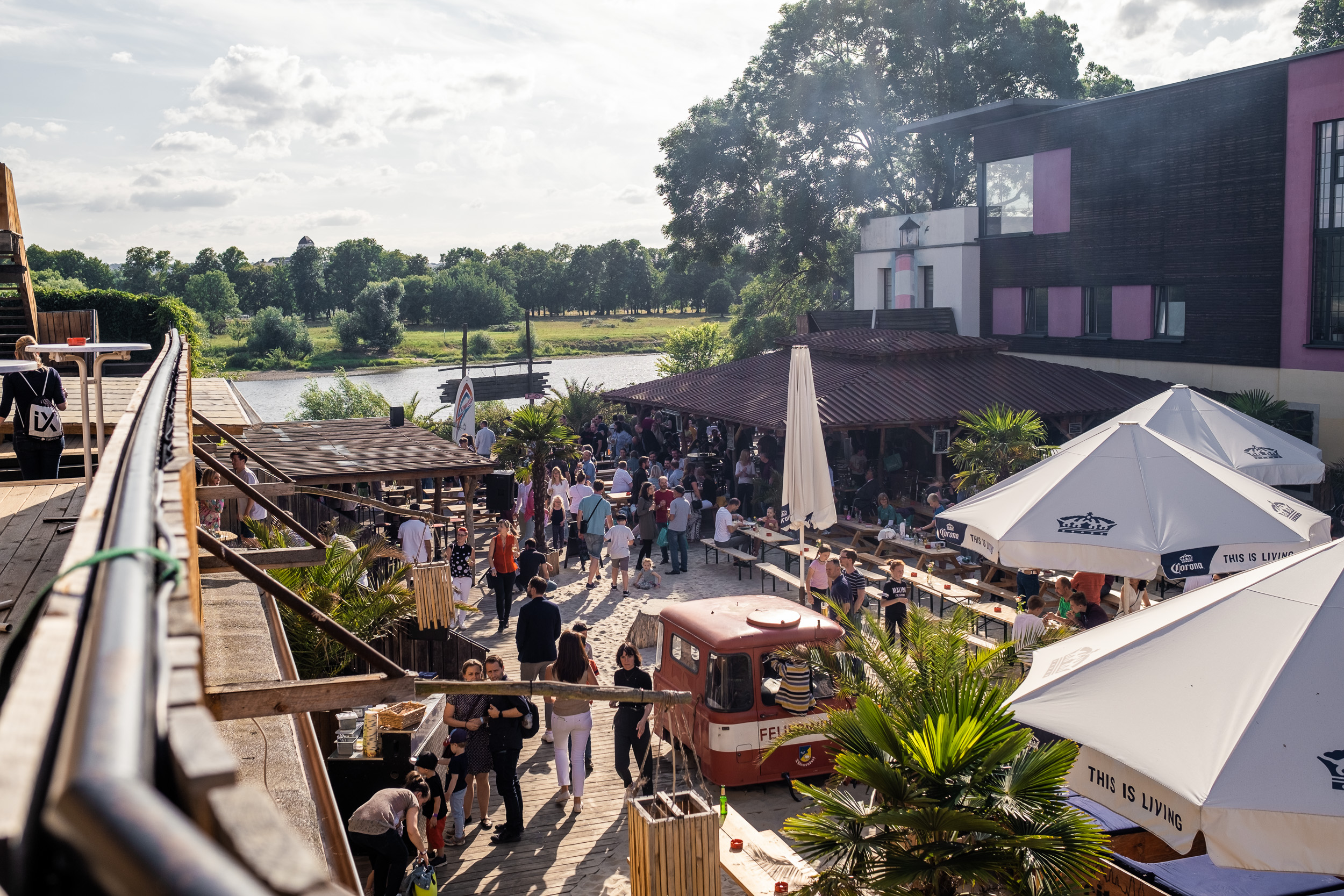 Guest of honor announced winners of the VfL soccer camp
The highlight for young and old was the visit of our guest of honor this year: Pierre Littbarski. The former German soccer player and later soccer coach won the world championship title in Italy in 1990 with the German national team. Today he is a brand ambassador for our partner VfL Wolfsburg. The tension rose when the soccer star named the winners of our raffle, who could look forward to participating in the VfL Wolfsburg soccer camp.
Sporty and varied program
In addition to the social get-together, everyone was able to really let off steam. The program ranged from volleyball and table tennis to a round of table football with a fantastic backdrop on the roof terrace. The XXL Carrera track, a bicycle-powered race car, provided for a lot of ambition, but also a lot of fun. With so many sporting activities, the energy boost did not come too short: Delicious burgers from the grill, potato salad, sweet potato fries and much more provided the right refreshment for the sporting activities. Ice cream and cold drinks were available to cool down.
Under the motto "Experience fairy tales", the youngest visitors were also catered for: face painting, a bouncy castle, a very imaginative painting and handicrafts street and the bubble wonderland were just some of the stations that made children's eyes sparkle.
Caribbean feeling in the evening
What is a summer festival without a little vacation feeling? The samba and drumming group "Quinta Feira" from Hamburg made sure of that. With their mix of salsa and Latin American music, the evening ended with a lot of dancing and an exuberant mood.
We would like to thank all employees for coming in such large numbers and look forward to the summer party in 2023.