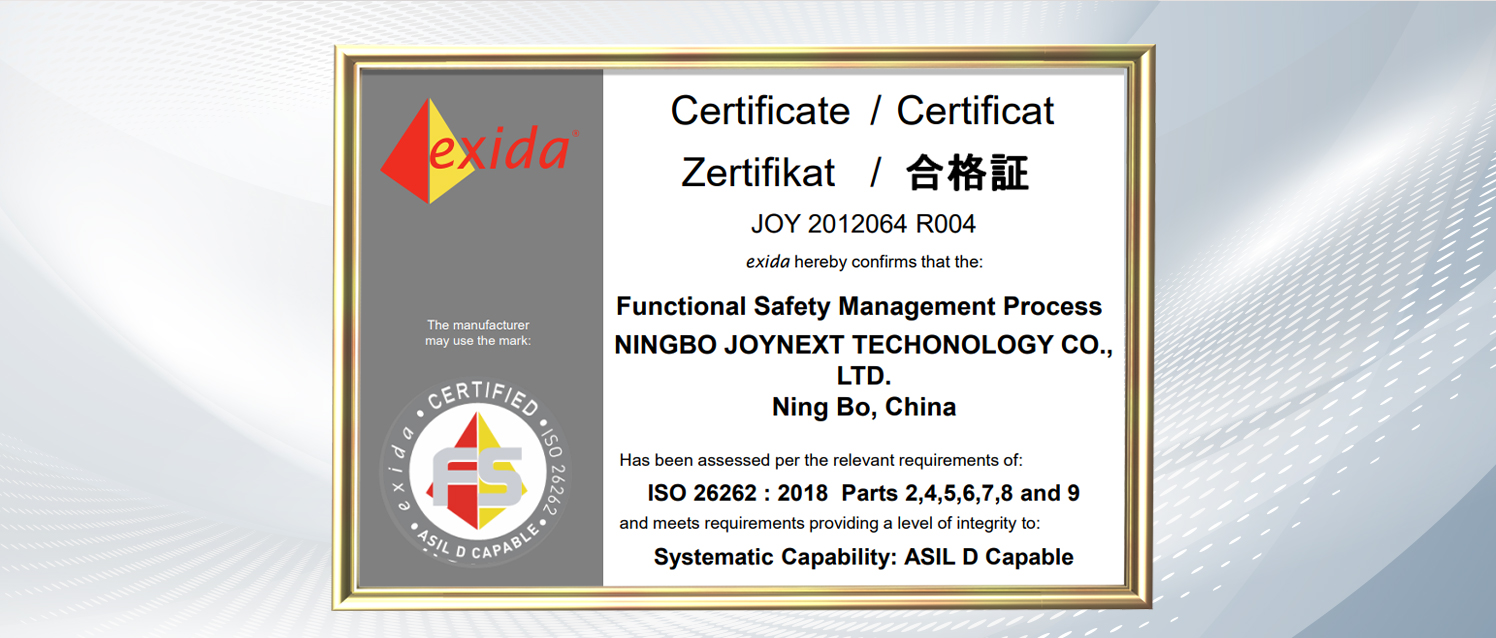 NINGBO, May 26, 2022 —— Recently, JOYNEXT has obtained the ISO-26262 Functional Safety ASIL-D certificate issued by exida.com L.L.C (exida).
JOYNEXT provides intelligent connectivity systems, including In-Vehicle Infotainment, 5G+C-V2X, and ADAS solutions, etc. The company serves global demands with industry-leading expertise in quality control, mass production, and other aspects. By cooperating with exida, JOYNEXT has established a management framework that is certified to ISO 26262 Functional Safety ASIL-D, the highest level of functional safety requirements.
As an entry point of human-machine interaction, intelligent cockpit is expected to meet a growing number of safety requirements. To face the challenges in achieving higher functional safety which brought by foreseeable domain fusion, JOYNEXT decides to formulate the process synchronized with implementation. With the higher level of functional safety, our development of autonomous driving and related products could be more secured. The ASIL-D certification has laid a stronger foundation for JOYNEXT in managing the product development process and ensuring automotive functional safety and performance reliability.
About ASIL
ASIL refers to Automotive Safety Integrity Level — a risk classification scheme defined by the ISO 26262 - Functional Safety for Road Vehicles standard. There are four levels, ranging from ASIL-A (low risk reduction needed) to ASIL-D (high risk reduction needed). ASIL-D represents the highest requirements for system security and the most stringent development process.