Smart Connectivity Gateway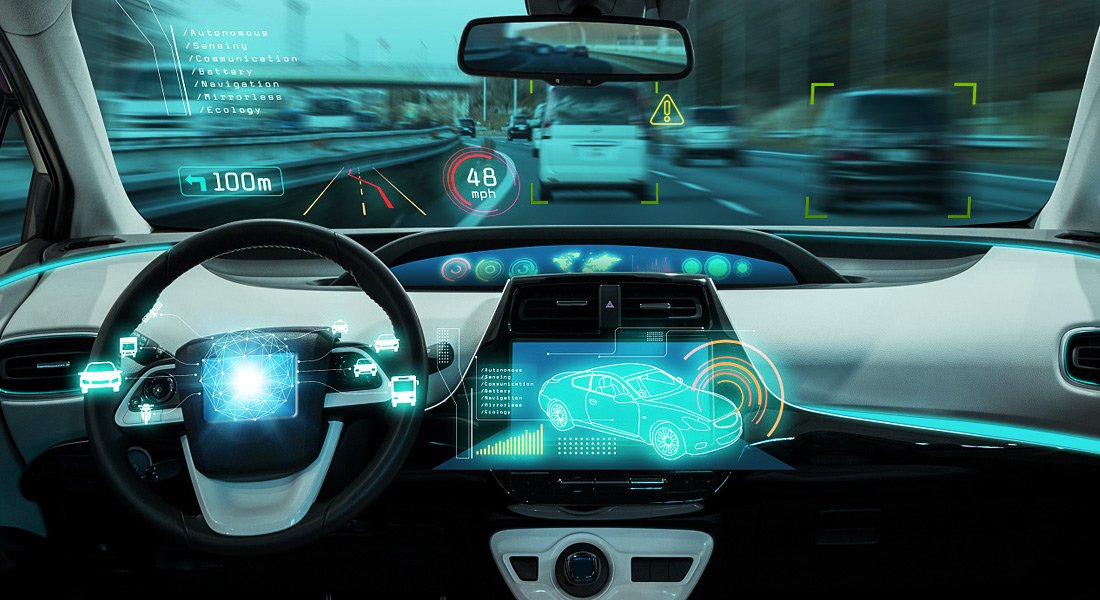 How can we establish reliable, multi-way connectivity in a hybrid traffic environment with both conventional and autonomous vehicles? How can we ensure the realibility of automotive cyber security and functional safety?
At the core of our smart connectivity gateway is the 5G-V2X, which ensures connectivity is synchronized and precise. Through our foresight and expertise, JOYNEXT has led the way into this field, with significant product exploration and innovation into scenarios regarding the ability to transition between conventional and autonomous driving. As the world's first tech parts maker capable of delivering mass-produced 5G-V2X products, JOYNEXT has received mass production orders from a host of top, new auto manufacturers, including NIO and Human Horizons.
Cyber security needs to be an absolute top priority when it comes to autonomous driving, We provide a triple-faceted security solution, securely protecting your in-vehicle communication, vehicle-cloud communication, and V2X communication. By ensuring in-vehicle information security and synchronized communication, we make driving safer.
Gen1 platform 2018

V2X communication via DSRC and C-V2X
Full range of TCU (Telematics Control Unit) functions
Compatible with 17 apps, in line with 53 standards
Conformity to 3GPP R.14

Gen2 platform 2019

V2X communication via DSRC and C-V2X
Full range of TCU (Telematics Control Unit) functions
Compatibility with 17 apps, in line with 53 standards
Conformity to 3GPP R.14
Adaption layer enabling client apps

Gen3 platform 2020

V2X communication via DSRC and C-V2X
Full range of TCU (Telematics Control Unit) functions including 5G
Compatibility to 17 apps in line with 53 standards
Conformity to 3GPP R.15
High-precision mapping
ASIL B Level

V2X and 5G Connectivity
The Challenge of Mixed Traffic - Conventional and Autonomous Driving
For safe driving in mixed traffic, the drivers of both conventional and autonomous vehicles need to be considered. JOYNEXT offers a holistic approach, allowing cooperative multi-way communication for all road users, improving overall safety and traffic efficiency.
JOYNEXT Solution
V2X communication via DSRC & ITS-G5 and 5G -V2X
Cooperative maneuver for multi-way communication
Integration of vulnerable road users (VRU)
V2X combined with lane-accurate positioning
Member of Synchronous Mobility 2023
Advanced telematics solutions as remote vehicle control, Internet access, Emergency Calls (eCall)
BT BLE modules
Digital Smart Antenna, integrated with BT, 4G, 5G, GNSS and V2X antennas
Connecting Smart City and autonomous vehicles
As we head toward a future of fully connected mobility, JOYNEXT provides appropriate solutions. Through the seamless exchange of information between vehicles and their surroundings, features like green wave navigation, congestion detection, and evasive maneuvering assistance are well implemented and will be available on JOYNEXT platform.
Our smart connectivity gateway solution is intended for maximum traffic safety and driving comfort. It enables direct communication between vehicles (V2V), as well as between vehicles and infrastructure (V2I).
The latest 5G mobile communication standards will make vehicle connectivity the norm, and we are working on the development of relevant applied technologies, geared to the relevant standards.

Over the Air Update
Save Time to Market with Software Updates "Over-The-Air" (OTA)
Modern, software-driven products are maintained and updated for a long time after their purchase. This should hold true for vehicles also.
With OTA software update technology, the maintenance can be achieved without visiting a dealer. This saves on money and time for both the vehicle owner and the dealer. It also ensures an up-to-date vehicle, with full functionality, features on demand, bug fixes, and security patches.
This is how to quickly adapt to current market needs.
JOYNEXT Solution
Using established OTA mechanisms as a crucial member of the eSync alliance
Secure communications between server and vehicle
Authenticated, signed software only
PKI (public key infrastructure) interactivity
Full or differential updates, foreground or background installation
Secure rollback
High transfer fault tolerance, which persists regardless of transmission or update disruption
Supports the Update of any electronic control unit in the car
A cloud platform is defined as a confluence and cluster of a wide variety of OEM and supplier services. In an IoV-based future, OEMs will primarily resort to cloud platforms for providing updates, which in the past, was only able to be accomplished by dealers.
Through JOYNEXT's cloud and OTA services, this will be easy to achieve. Additionally, users can receive remote car diagnostics and troubleshooting assistance at any time and place.
Since safety is of absolute top priority, our mobile platform is secure 24/7, with the most stringent of security measures. Our experts see to it that our software and technology are in line with top-level standards. In addition, we have an operation guarantee center that responds to customer needs in a timely manner.

Car Cyber Security
Car Cyber Security and Safety
Today's cars are no longer closed systems; instead, they are fully connected in an open ecosystem.
Stringent safety and security measures are built in to all JOYNEXT products. We verify the safety of our products through both our own internal experts and external specialist labs.
JOYNEXT Solution
All-in-one security solutions to prevent any security issue
Hardware/software modules, trust zone, secure boot, digital certificates, encoding technology, authentication and hypervisor solutions
Available for both in-car solutions and cloud services
Product design followed international safety standard ISO/SAE 21434,ISO 26262 which meet the stringent safety requirement from customer