SaaS/SaaP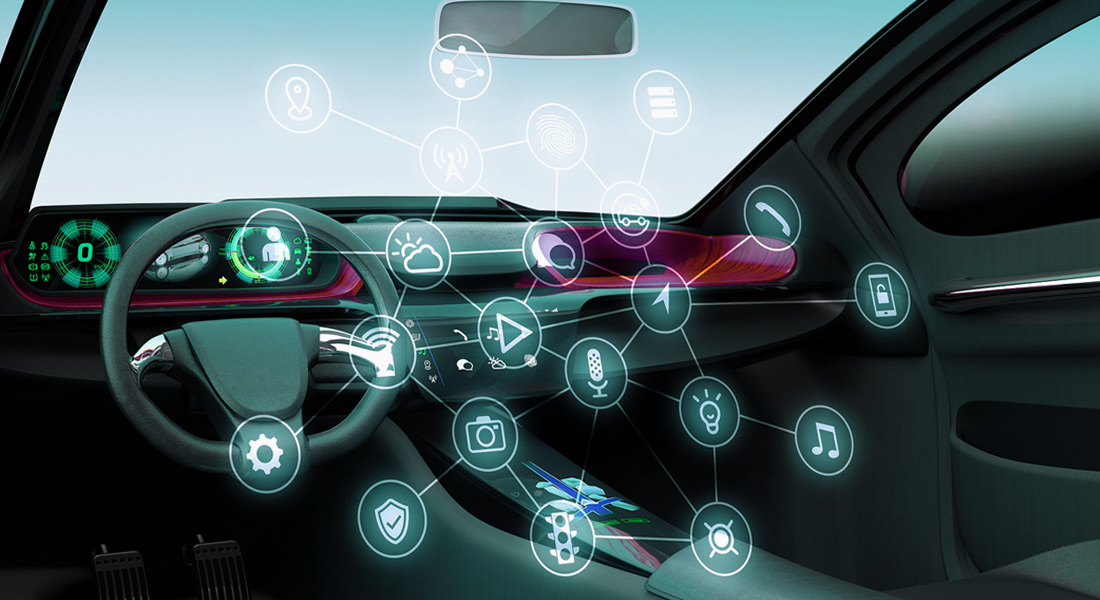 When faced with a slew of changing needs and information, drivers need to concentrate, which is where precise data analysis can help reduce distraction and allow for a timely response.
Based on fast-iterating hardware and upgrades, the personalized needs of drivers, and mass mobility data processing, JOYNEXT integrates a variety of software modules, including high precision positioning, augmented reality, enhanced driver assistance, and multimodal interactivity, among others. Through new algorithms and innovative service modules, we deliver accurate, intelligent, and customizable journey services to drivers and passengers, including services such as a virtual assistant, instant commands, or journey information.
As an international technology company, we regard SaaS (Software as a Service) and SaaP (Software as a Platform) as critical business models. By unveiling different software modules as standalone products, we are able to meet the diverse needs of our customers, while built-in software modules allow us to upgrade intelligent infotainment systems. We remain dedicated to using our technology to create a fun, carefree journey for all passengers.

High Precision Positioning
Autonomous Vehicles Need Reliable Environment Information
Our advanced JOYNEXT NavCore is a key reason for our success in enhanced driver assistance and autonomous driving.
A precondition for advanced driver assistance and autonomous driving is an accurate understanding of the locations of all road users.
Our high precision positioning solution combines various data, such as map data, GNSS information, height, vehicle speed, and steering angle to accurately determine vehicle location in real time.Meanwhile our solution also exchanges the high precise positionning data between different road users to create the whole environmental model which would be cruitial to the future autonomous and connected driving.
To meet the coming market demand for high precision positioning products combined with GPS GNSS and other technologies, we will leverage all of our expertise and experience.
High precision positioning information will be used in new features and products, such as lane accurate navigation and guidance, with key information visualized, establishing a trust with the drivers. This data will further enhance the JOYNEXT experience, and provide reliable, high-value information for vehicle control units.
JOYNEXT Solution
Our high-precision positioning module can be used as a stand-alone for OEMs and their suppliers, or be integrated into the JOYNEXT NavCore solution.
The moudle is the necessary base for next vehicle generation.

Augumented Reality Core
Reducing Risks of Driver Distraction
By enriching the driver's view of traffic environment with useful information, especially in complex driving scenarios, JOYNEXT provides a safety solution to help drivers concentrating on the road, improving driving safety through decreasing the risk of distraction.
Through the integration of all vehicle sensor inputs, our AR Core module provides important information in front of drivers' sight, which combined with realistic road scenarios, particularly useful in complex driving conditions, so as to ensure that drivers stay focused on a safe drive.
JOYNEXT Solution
Our scalable HW & SW set support static and dynamic augmentation on general HUD/windshield HUD/infotainment. AR Core is a vast pool of sensor inputs from cameras, navigation positioning, and V2X. Based on these inputs, the AR module will determine crucial information shown to drivers in conjunction with driving scenario analytics, drivers' behaviors and environmental conditions. In addition, the AR module also combines high-precision positioning functions with relevant detections in the driver monitoring system, adapted according to the driver's visual focus. Last but not least, our motion compensation algorithms effectively minimize the negative effects of vibrating driving or bumpy road conditions on imaging stability in AR rendering.
Key Product Features

Augumentation of Additional information, including street names and signs, Points of Interest(POI), destinations, etc.
Augumentation of Additional navigation information (e.g. Maneuver points and lane guidance suggestions)
Augumentation of Advanced safety alerts (e.g. Forward collision warnings)
Augumentation of Enhanced V2X information (e.g. GLOSA)

Technology Outlook

IMU based Ego Motion Compensation
Situation analysis and relevance detection
Integration of Lane Accurate Guidance
Integration of Driver Monitoring System