Connected Infotainment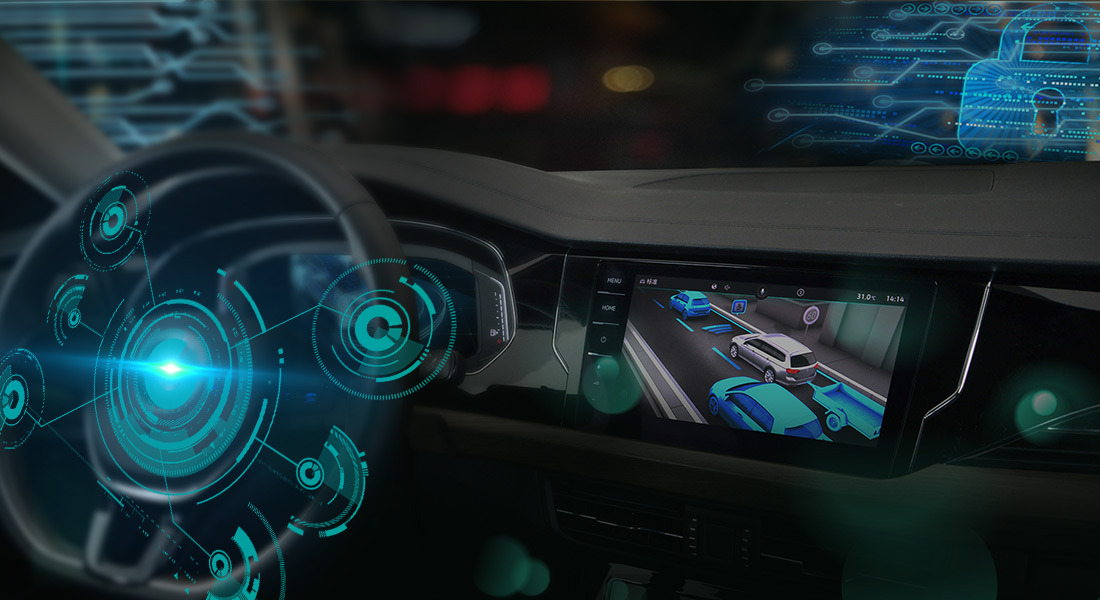 Are there any intelligent and autonomous driving solutions that accommodate a wide variety of complicated driving circumstances, while at the same time catering to the personalized entertainment needs of those on board?
JOYNEXT believes cockpit user experience will gradually evolve from fundamental interaction (L1) to personalized interaction for driver (L2) , personalized interaction for driver and passengers (L3) , multi-modal real-time interactivity (L4) and, ultimately, an empathetic interaction system (L5) , which refers to the designated driving services powered by cognitive AI.
With the ability to perform complex tasks in areas of communication and coordination, future AI systems will be able to predict the needs of all aboard, and complete complicated emergency tasks. Built on better user confidence, the user-sensing systems will engage with drivers in more natural and personalized interactions by assuming some of the tasks that require the driver's concentration.
JOYNEXT is an industry leader in connected infotainment, and has been since the very beginning. In the wake of ever-evolving reforms in E/E architecture, system integration has become increasingly more sophisticated, setting the bar high with regard to cross-platform and cross-hardware application, software performance, and super-strong computing among other capabilities.
With considerable expertise in hardware and software compatibility, distributed applications, and system integration and optimization, JOYNEXT has fully explored every link of the industry chain, integrating said links with a understanding of real-time human-machine interfaces (HMIs). Through empowering connected infotainment with innovative, real-time service capabilities, we provide a journey that is both fun and intelligent.
To date, JOYNEXT's connected infotainment and car networking products have been used in more than 12 million cars worldwide,built off of long-term strategic partnerships with the world's top car makers, including Volkswagen,Audi, Ford and etc.

Distributed Features and Apps
Distributed Logic Needs a Team Working
The functionality of modern cars can sometimes feel like these cars are "smart phones on wheels." Technically, most cars are more like a "network on wheels," where primary functions are co-implemented by networking devices. Sometimes, the installation path for some functions changes over the years. More and more customized applications can run on a vehicle's electronics.
JOYNEXT knows how to design, realize, and verify complex and connected solutions in a range of combinations. Through years of experience and earned expertise, we can ensure that distributed features and customer apps make it into serial production on time, and meet budget and quality metrics.
JOYNEXT Solution
V2X communication via DSRC & ITS-G5 and 5G-V2X
Cooperative maneuver for multi-way communication
Mass-produced distributed systems
Hypervisor-based Android solutions
Full product security with regard to information and functionality

E/E System Integration
Get the Gears Running Smoothly
Products are realized as a combination of many components, from many sources, with various levels of maturity. The market continues to drive product innovation and functionality upgrades, thus resulting in a larger combination of parts with a more detailed hierarchy.
Due to our long-standing experience in furnishing automotive makers with integrated software and hardware solutions, we know each potential stumbling block intimately, as well as the smartest ways to remove any obstacle. Built off our rich experience and time-tested qualifications, we, as a system-level solution provider, see to it that products are delivered on time, with quality assured.
JOYNEXT Solution
Clear specifications to avoid deviation
Synchronized collaborative and interactive procedures
Optimized product performance and stability
All involved parties kept in pace with each other
Full set of self-developed testing and verification tools
Insights into embedded software/hardware and system interactions

HW/SW Decoupling
How to Lead in Global Markets
The market demands that tailored products can be delivered on time, with quality and cost effectiveness assured. To achieve this, components should be reused, adapted, replaced, and exchanged.
JOYNEXT products are designed so that almost every component can be added, removed, or replaced, no matter the software or hardware component. Our proven adaption layers mean components from different suppliers can be integrated at a lower cost and with less risk. This allows region-specific adaption to meet relevant regulations, customer needs, or price points.
JOYNEXT Solution
Scalable platform with consistent design and software
Logical differences built on a minimal number of hardware variants
Performs across a range of operating systems, including RTOS, AUTOSAR, QNX, Linux and Android
Compatible with various system chips, e.g. Renesas, Qualcomm, Samsung, or Huawei
Performs in multiple supplier roles, for hardware, software, system integration, or anything in between.
Our years of experience as a Tier-1 and Tier-2 for various products, ensures that our users never go unsatisfied.