Cloud Services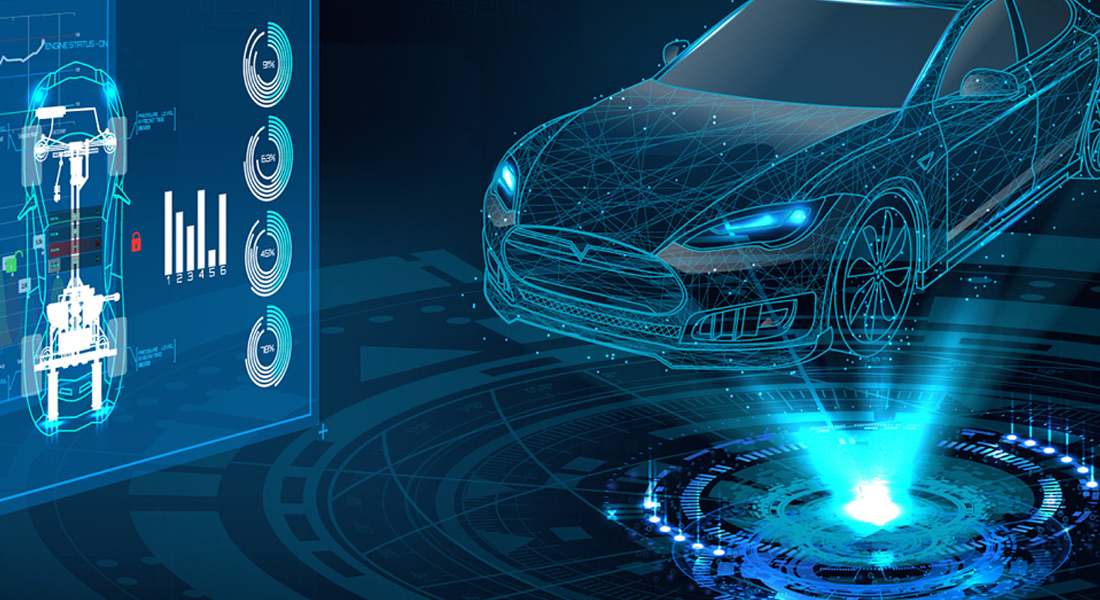 Connecting all vehicles with each other and exchanging real-time data is essential for both connected infotainment and autonomous driving, so as to ensure timely, data-driven decision making.
This prevailing philosophy will continue to apply in the future. The in-car AI capabilities for enabling scenario positioning and triggering are mounting and ever-evolving.
On the strength of its real-time services in integration, predictive algorithms, and swarm data analytics, JOYNEXT's closed-loop total service platform has now taken shape, with big data analysis at the core of the ICV-oriented platform. We have delivered cloud services to a wide variety of Volkswagen, Audi, and Ford automobiles.
We plan to seek out greater cooperation with leading AI service providers, in a bid to explore fully the future of AI-driven mobility. Through crossover and stepwise collaboration, we will gradually evolve from Awareness AI, featuring in-vehicle multimodal interactivity, to Emotional AI, delivering platform-based products and services across vertical fields.

Real-Time Services Integration
Updates In Real Time
The adaptation of interfaces from third party content providers enables JOYNEXT to create features and services that provide distributed functionality to the driver through scalable hybrid navigation scenarios.
JOYNEXT Solution
Cloud operation with connection to OEM backend platforms
Features hybrid navigation functions, such as:

Online route calculation and points-of-interest recommendations
Third party parking application integration
Charging and fueling services
Real-time traffic information

Multi-stop route planning for EVs
Charging time
Reservation/payment of charging stations
JOYNEXT's real-time navigation system
Our ultra high-value cloud navigation services has always been one of JOYNEXT's strongest advantages. Based on global Navigation Data Standards (NDS), our system provides drivers with exemplary navigation services, enabled through the connectivity of data and information.

Predictive Algorithms
Relevant Information, On The Spot
By analyzing the user's personalized data after desensitization, JOYNEXT's cloud services provide predictive information to the driver, supporting them during day-to-day driving. Even if active route guidance is disabled, the driver can receive optimized information about the most appropriate route.
JOYNEXT Solution
Integrated analysis of historical and real-time driving data
Utilization of third party content, such as real-time traffic updates, points of interest, fuel prices, and more.
Hybrid navigation features such as:

Route information at the MPP(Most Preferred Path)
Route suggestions without active route guidance
Through our cloud services, drivers can tailor the navigation system at their discretion, utilizing a wide selection of features, including intelligent one-way road access guidance, multi-stop guidance, and route guidance based on current traffic conditions or real-time weather information.

Swam Data and Analytics
Smart Mobility Means Real-time Data-based Decisions
Smart mobility shall play a key role in any modern society. Scarce resources, such as parking lots in megacities, will become a serious challenge in the future.
We are passionate to meet challenges head-on through innovative solutions.
JOYNEXT Solution
Analyzing swarm data - Aggregating and analyzing anonymized vehicle data to improve understanding of current and future road & traffic situation as well as vehicle status.
Building and analyzing an personalized database after anonymization.

Over The Air Update
OTA Software Updated In Real Time
Real-time remote software upgrades are essential for enabling new features, fixing bugs, and improving system security and performance, as well as the overall user experience.
By delivering creative solutions, we meet all challenges head-on as we soar into the future.
JOYNEXT Solution
OTA software updates - As the member of eSync Alliance,create the safe end to end ECU/DCU firmware and software upgrade in car for customers.